Art Exhibits
ImagineIF Libraries offer space for local artists to exhibit their work. Exhibits include diverse media and styles from students, amateurs and professionals.
All artists are encouraged to apply.
---
Current Exhibits
ImagineIF Kalispell: "Timeless Trees" by Terrel Jones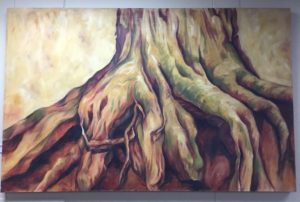 Come by ImagineIF Kalispell through July to explore our latest exhibit, "Timeless Trees," featuring the impressive oil paintings and mixed media art of Terrel Jones.
Have some art you'd like to share with ImagineIF Kalispell? Contact us at 406.758.5820 to reserve space.
---
ImagineIF Columbia Falls: Joanna Adams
Stop by ImagineIF Columbia Falls to check out the stunning landscape photography of local artist Joanna Adams, on display through the end of July!
---
ImagineIF Columbia Falls Display Case: Larry Youmans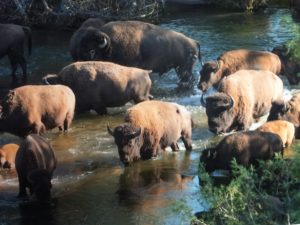 On display through March at ImagineIF Columbia Falls are photographs of the National Bison Range in Moiese, Montana, graciously shared with us by Larry Youmans.
Have some art you'd like to display at ImagineIF Columbia Falls? Contact us at tedmundson@imagineiflibraries.org or call 406.892.5919 to reserve space.