Imagine. Create. Explore.
What if the library was more than just a place for books, music and movies? What if the library was a place to learn survival skills, brew beer and fix your bike? Find new opportunities to make, create and explore.
---
Try your hand at print making, play to bring out your inner child and think more seriously about what skills make a maker. Cap it all off with Making Montana, a two-day event celebrating making and 21st century skills. It's all about Making, with a capital M, this winter at ImagineIF Libraries.
---
Print Making
Carve your own block, play with patterns, and make a simple design shine. Take home a graphic art print ready to frame or hang on the wall. While supplies last.
Kalispell: December 4-8
Columbia Falls: December 11, 13-15
Bigfork: December 18-22
---
Staying Alive in the Backcountry: Avalanche 101
Join local author and owner of Crested Butte Outdoors International, Susan Purvis, to learn more about the dangers of avalanches and what you can do to mitigate the risks. Hang around to check out some avie gear from Rocky Mountain Outfitters or buy a signed copy of her newly released Go find: My Journey to find the lost – and myself.
ImagineIF Kalispell Meeting Room: Tuesday, December 18, 6 p.m.
---
Trivia @ the Brewery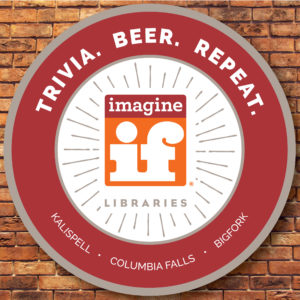 Enjoy trivia night every Monday at the brewery, with trivia questions provided by ImagineIF Libraries. Put your brain to the test!
Kalispell Brewing Company: Mondays, 6-8 p.m.
Backslope Brewing: Mondays, 6-8 p.m.
---
Making Montana 2-Day Event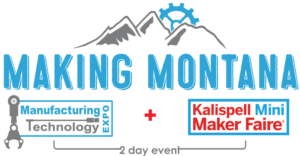 A two-day, family-friendly festival of invention, creativity and resourcefulness on February 15 & 16, 2019 at Flathead County Fairgrounds Expo Building. Find out more at: kalispell.makerfaire.com/about/expo/
Manufacturing Technology Expo – Friday, February 15th • 8:30am – 3:30pm
Meet local manufacturers offering hands-on experiences designed to spark curiosity and Demonstrate what manufacturing is really about.
Kalispell Mini Maker Faire – Saturday, February 16th • 10am – 3pm
Dive into the world of Making and see how tinkering can build 21st century skills.