Imagine. Create. Explore.
What if the library was more than just a place for books, music and movies? What if the library was a place to learn survival skills, brew beer and fix your bike? Find new opportunities to make, create and explore.
---
For many, the changing of the seasons is bittersweet, with cooler weather and back-to-school routines. Take some time to appreciate fall at ImagineIF Libraries by taking a deep breath and cozying up for the shorter days. Savor the season.
Chocolate Appreciation
Up your meditation game by starting small: have a piece of chocolate. Increase your awareness of your surroundings, and take a moment. And you get a tasty treat to boot! While supplies last.
ImagineIF Kalispell: October 1-13
ImagineIF Columbia Falls: October 16-20
ImagineIF Bigfork: October 24-31
---
Trivia @ the Brewery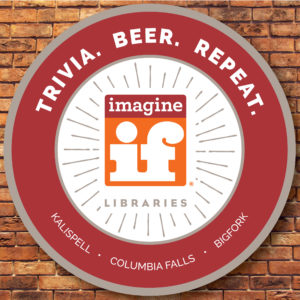 Enjoy trivia night every Monday at the brewery, with trivia questions provided by ImagineIF Libraries. Put your brain to the test!
Kalispell Brewing Company: Mondays, 6-8 p.m.
Backslope Brewing: Mondays, 6-8 p.m.
---
Making Montana 2-Day Event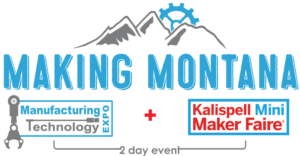 A two-day, family-friendly festival of invention, creativity and resourcefulness on February 15 & 16, 2019 at Flathead County Fairgrounds Expo Building. Find out more at: kalispell.makerfaire.com/about/expo/
Manufacturing Technology Expo – Friday, February 15th • 8:30am – 3:30pm
Meet local manufacturers offering hands-on experiences designed to spark curiosity and Demonstrate what manufacturing is really about.
Kalispell Mini Maker Faire – Saturday, February 16th • 10am – 3pm
Dive into the world of Making and see how tinkering can build 21st century skills.