Adults
Upcoming Events
Try your hand at print making, play to bring out your inner child and think more seriously about what skills make a maker. Cap it all off with Making Montana, a two-day event celebrating making and 21st century skills. It's all about Making, with a capital M, this winter at ImagineIF Libraries.
---
Bear Aware
Test your backcountry bear knowledge at ImagineIF Libraries in partnership with REI, Whitefish Legacy Partners and Montana Fish, Wildlife and Parks. Pack a bear-proof container with food, pace out proper food storage distances from your tent and learn more about keeping bears and people safe. Get ready for a summer in the wilderness.
Bigfork: March 28-April 4
Columbia Falls: April 9-16
Kalispell: April 18-27
---
Bear Aware Presentation – SOLD OUT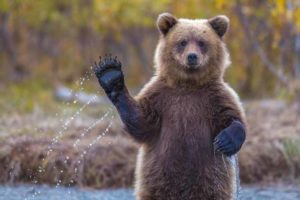 Learn about bear biology and behavior, how to recreate safely in bear country, what to do in an encounter, and practice deploying inert bear spray during this interactive presentation from FWP Biologist Tim Manley.
ImagineIF Kalispell Meeting Room: April 23, 6 p.m.
---
Trivia @ the Brewery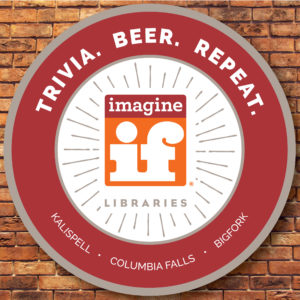 Enjoy trivia night every Monday at the brewery, with trivia questions provided by ImagineIF Libraries. Put your brain to the test!
Kalispell Brewing Company: Mondays, 6-8 p.m.
Backslope Brewing: Mondays, 6-8 p.m.
---
Digital Materials
MontanaLibrary2Go – Download audiobooks and ebooks for your computer, e-reader, portable media player or tablet.
---
Find a Great New Read
Want recommendations from book experts? NoveList offers fiction and nonfiction reviews, read-alikes, audiobook listen-alikes, discussion guides and more, for readers of all ages.
Get Started >
---
Databases & Resources
Whether you are fixing your lawnmower, finding funding for a nonprofit organization or finishing a research paper, ImagineIF's databases have the information you need.
More Info >
---
New Arrivals
Discover the newest titles at ImagineIF, often before they hit the shelves.
---
Search the Catalog