Adults
Upcoming Events
Try your hand at print making, play to bring out your inner child and think more seriously about what skills make a maker. Cap it all off with Making Montana, a two-day event celebrating making and 21st century skills. It's all about Making, with a capital M, this winter at ImagineIF Libraries.
---
Wild Times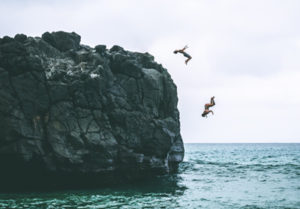 Have you slept under the stars? Or been in a food fight? Do you want to, or would you rather not? Vote to share how you feel about being wild.
Bigfork: March 1-9
Columbia Falls: March 12-16
Kalispell: March 18-30
---
Trivia @ the Brewery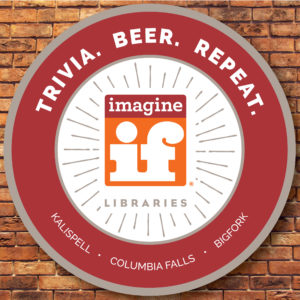 Enjoy trivia night every Monday at the brewery, with trivia questions provided by ImagineIF Libraries. Put your brain to the test!
Kalispell Brewing Company: Mondays, 6-8 p.m.
Backslope Brewing: Mondays, 6-8 p.m.
---
Digital Materials
MontanaLibrary2Go – Download audiobooks and ebooks for your computer, e-reader, portable media player or tablet.
---
Find a Great New Read
Want recommendations from book experts? NoveList offers fiction and nonfiction reviews, read-alikes, audiobook listen-alikes, discussion guides and more, for readers of all ages.
Get Started >
---
Databases & Resources
Whether you are fixing your lawnmower, finding funding for a nonprofit organization or finishing a research paper, ImagineIF's databases have the information you need.
More Info >
---
New Arrivals
Discover the newest titles at ImagineIF, often before they hit the shelves.
---
Search the Catalog